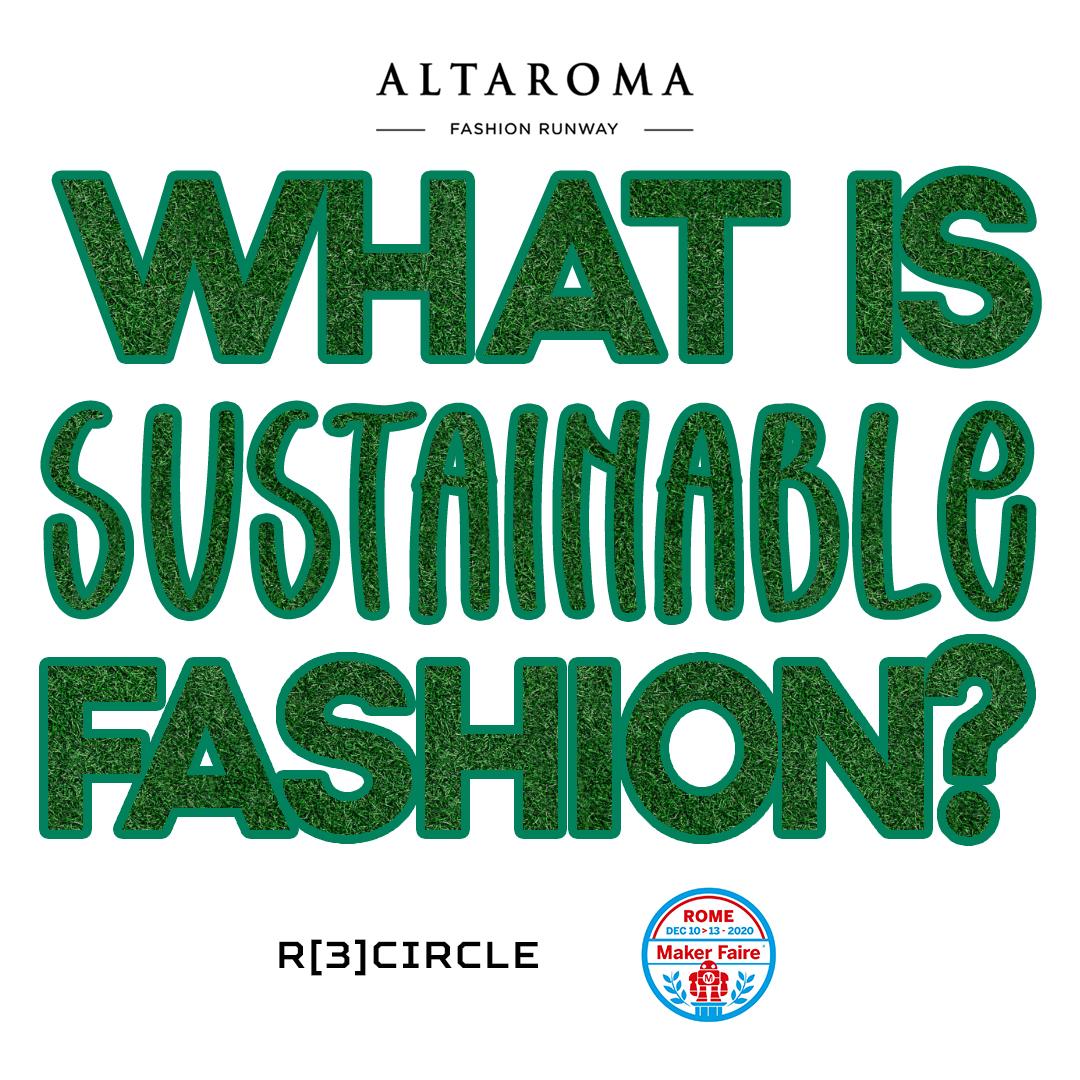 What is sustainable fashion?
Innovative processes and materials, social responsibility and care, attention to the environmental impact of production are only some of the aspects of sustainability in the fashion industry. They are also at the basis of the approach adopted by the designers who participate in the second edition of the project "[R3]Circle - Reuse Recycle Regenerate", promoted by Altaroma in collaboration with Maker Faire Rome.
During a virtual event that will take place from 10 to 13 December, it will be possible to get to know thirteen designers who were launched by Altaroma. Participants will get to know new talents of Italian fashion, their creations and their collections through videos, look books, brand profiles, live and on-demand interviews.
Adelaide C., Bav Tailor, Blue of a Kind, Kind, Maria Sapio, Repainted, Cru Le, Ferilli Eyewear, Fili Pari, Giulia Boccafogli, Italo Marsiglia, Yekaterina Ivankova and Francesca Marchisio will present themselves and their ideas on how to promote a circular economy in the fashion industry. This new system and approach to production is demonstrating that reducing waste, reusing, regenerating, and optimizing materials and production processes can truly create business opportunities and support collaboration between the small and medium enterprises of this complex production chain.
This difficult period has taught us that the future of fashion increasingly lies in the circular economy. Embracing sustainability requires an in-depth knowledge of production phases – often rooted in local communities – and of how they can contribute to the full implementation of change.
---
---
---
Altaroma
Altaroma is the driving force of Italian emerging Fashion.
The company participated, among others, by the Chamber of Commerce of Rome, by the Lazio Region and supported by the Italian Trade Agency, promotes the excellences of Made in Italy and the artisanal workings of designers, with activities of scouting and training to support young talents and new brands. Since 2002, it is a meeting point to explore new trends and an important national and international showcase for creatives of the fashion world.
Fashion Hub, Who Is On Next? and Showcase are marks of Altaroma, aimed to the valorization of emerging talents, small sartorial realities and independent designers, who contribute to the tutelage and the development of the Italian Fashion System.
---
---
---
Events linked to this project
---
Back

Data updated on 2021-11-09 - 11.51.35 am
---