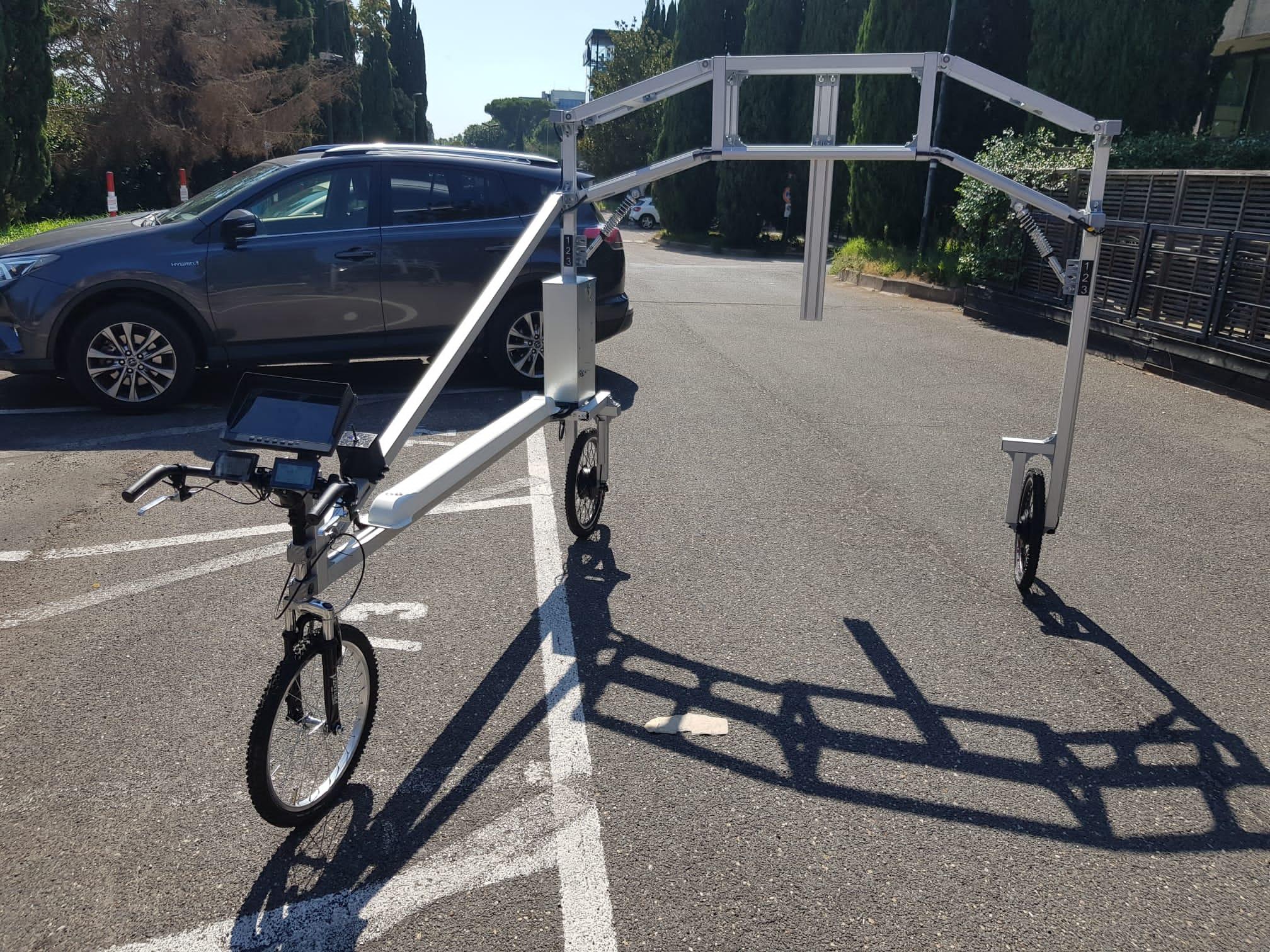 Phenomobile: una piattaforma mobile per la fenotipizzazione in campo
Phenomobile is a mobile platform with electric power supply able to be guided by an operator in the field and acquire phenotyping information on plots of different plant genotypes (Gramineae, Vegetables, etc.). Phenotyping is the quantitative characterization of descriptive variables (height, colour, shape, etc.) of an organism (phenotype). The platform was conceived by CREA as part of the Agridigit sub-project Agrofiliere and was realized by the company OPV solutions. The platform rests on 3 wheels, one steering wheel and two powered by brushless electric motors. Various sensors (spectral, imaging, thermal, etc.) can be mounted on the platform, whose acquisition is synchronised via encoder.
---
---
CREA
Corrado Costa, Federico Pallottino, Simone Figorilli, Simone Vasta, Francesco Tocci
Corrado Costa (male) is a Researcher biologist at CREA-IT (Engineering and agri-food transformation research center of CREA; Monterotondo, Italy) from 2010. He received the Italian Associate Professor habitation on Agricultural Engineering on 2017. From 2009 to 2013 he was vice-president of the section VII "Information and communication technologies" of the Italian Association of Agicultural Engineering (A.I.I.A.) and member of the European Society of Agricultural Engineers (EurAgEng), of the C.I.G.R. (International Commission of Agricultural Engineering) and of the CIGR Working Groups on Image Analysis and on Logistics. Scientific responsible of an operative unit of a European and an Italian project; Coordinator of one National project and WP leader of 5 national projects, collaborator in 5 international and more than 30 Italian projects. Editorial Board Member of 4 international journals and since 2006 reviewer for more than 50 international journals with IF. Winner of 4 prizes for his publications. He has 6 patents and is author or co-author of almost 300 publications among which 139 with Impact Factor (h-Index WoS = 31) mainly on Image analysis, sensors based applications, traceability and multivariate artificial intelligence modeling in the agriculture, fishery and forestry sectors.
---
---
---
Back

Data updated on 2022-11-08 - 10.59.34 am
---