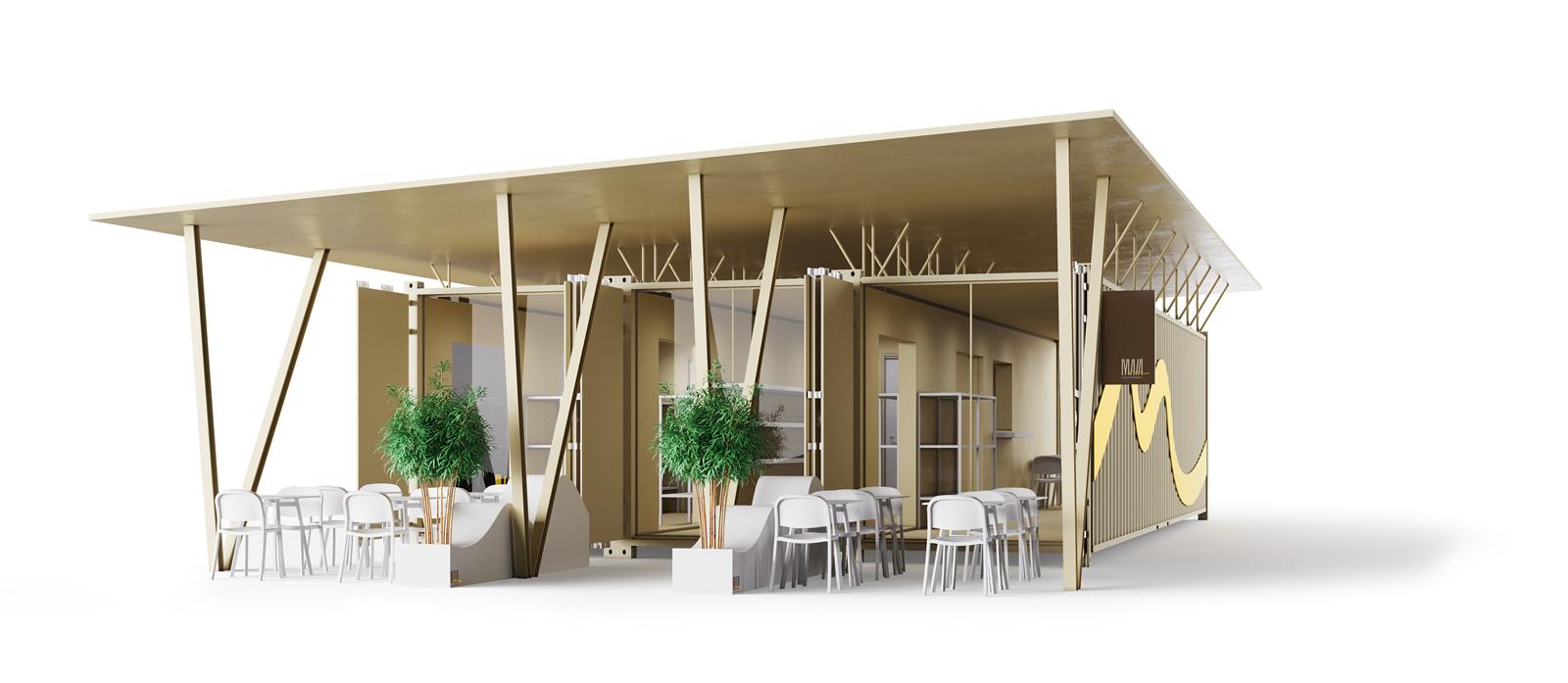 MAIA: Dalla Terra alla Tavola
An innovative structure, MAIA Store, for the direct sale of products from local farms, complete with a kitchen for the preparation of take-away dishes.
Direct purchases and / or online, with collection at the facility, also in MAIA Drive mode, or with home delivery.
The store can also sell products processed on site in other specially set up modules: from wheat to bread and pizza, from milk to cheese and ice cream, from fruit and vegetables to sauces, etc.
The Store and all the processing modules that accompany it are made by setting up normal maritime containers, transforming them into structures with the necessary requirements for food uses.
---
---
SELF GLOBE S.r.l.
Self Globe supports the development of agri-food companies in the world through a systemic model of integration of all stages of the supply chain: from the formation of specific skills, to the transfer of technology and know-how, to the support for the marketing of the finished product.
---
---
Life
SELF GLOBE S.r.l.
2020
---
Back

Data updated on 2022-11-08 - 10.59.34 am
---