---
---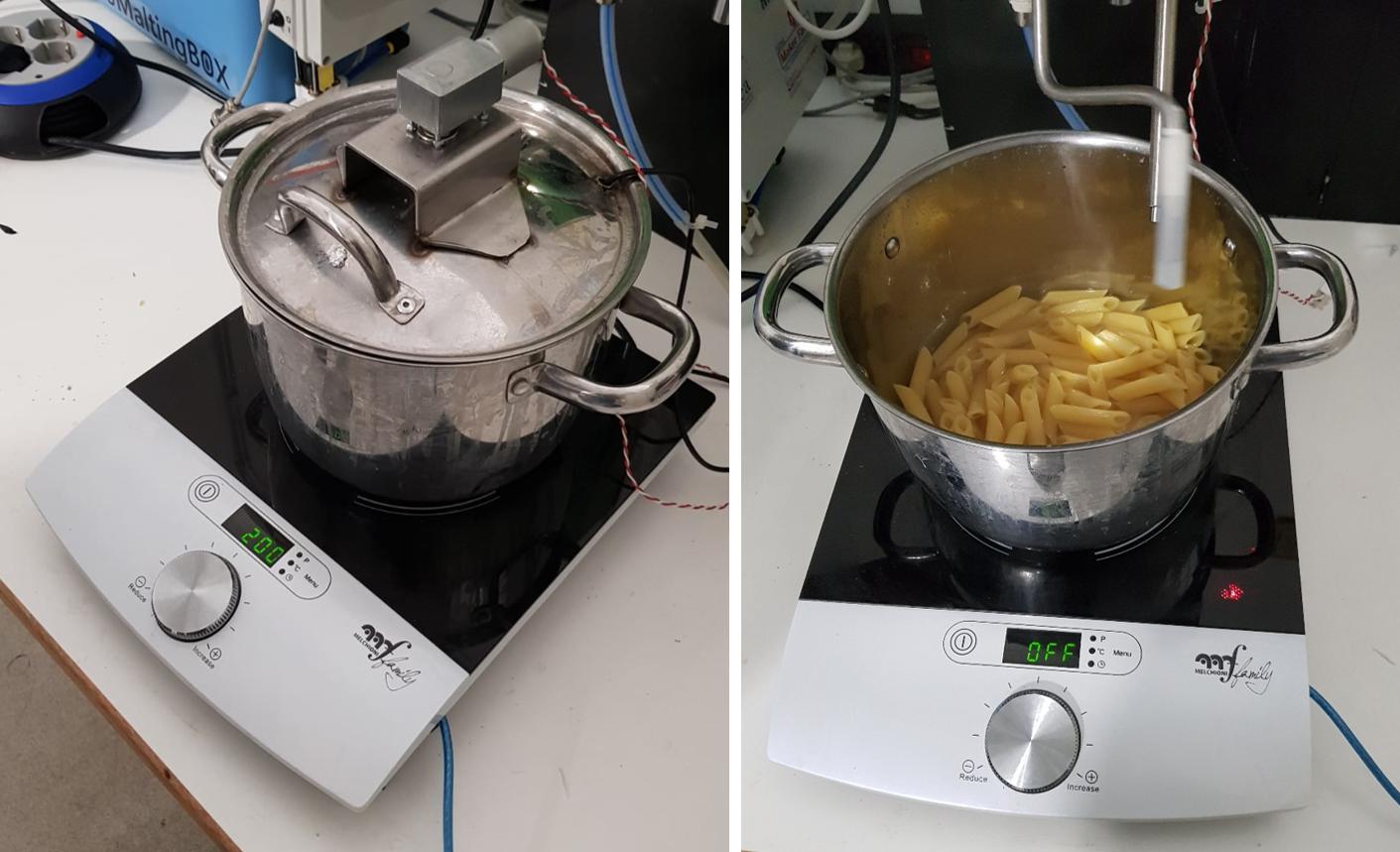 Cuoci-pasta Ecosostenibile
Food cooking is not only a basic transformation process of the food industry, but also a daily human activities. Pasta cooking, it's an high energy intensity process due to the large amount of water needed but also for the low energy efficiency of the cooking systems mainly used. The eco-sustainable pasta cooker (EPC) studied, use a minimal amount of energy to cook pasta. This system is based on a commercial induction plate suitably optimized to make the energy source controllable in terms of power and time. The induction plate is managed by arduino, a programmable microcontroller that modulates the power to the effective need of the process. For a maximum reduction of the energy consumed, the cooking process takes place using a reduced quantity of water. The pasta obtained with this cooker is strictly comparable with those obtainable with a standard system, but the specific energy consumption (kWh kg-1) is reduced more than 50%.
---
Alessio Cimini, Mauro Moresi, Matteo Cibelli
Dr. Alessio Cimini (male) is Assistant Professor in Food technology at DIBAF. He graduated in Food Sciences and Technology at University of Tuscia, and a second level Master's degrees in Environmental sustainability and LCA of the Agri-food sector. He completed a PhD in Food Biotechnology in the same University in 2014. From 2010 to 2017 he worked as post-DOC at the former Department for innovation in biological, agro-food and forest system (DIBAF) of University of Tuscia. He has participated to about 20 research projects promoted by public and private institutions, acting as coordinator in two of them. His research activity has dealt with the development of beer clarification and stabilization process, novel food, sustainability performances of different food systems (pasta, beer). Lectured in Gastronomy Techniques and technology (Sapienza University and Technology and process of cereals and beer. He have 27 articles indexed in Scopus.
---
---
Life
Alessio Cimini, Mauro Moresi, Matteo Cibelli
---
Back
Data updated on 2023-10-02 - 5.28.32 pm
---