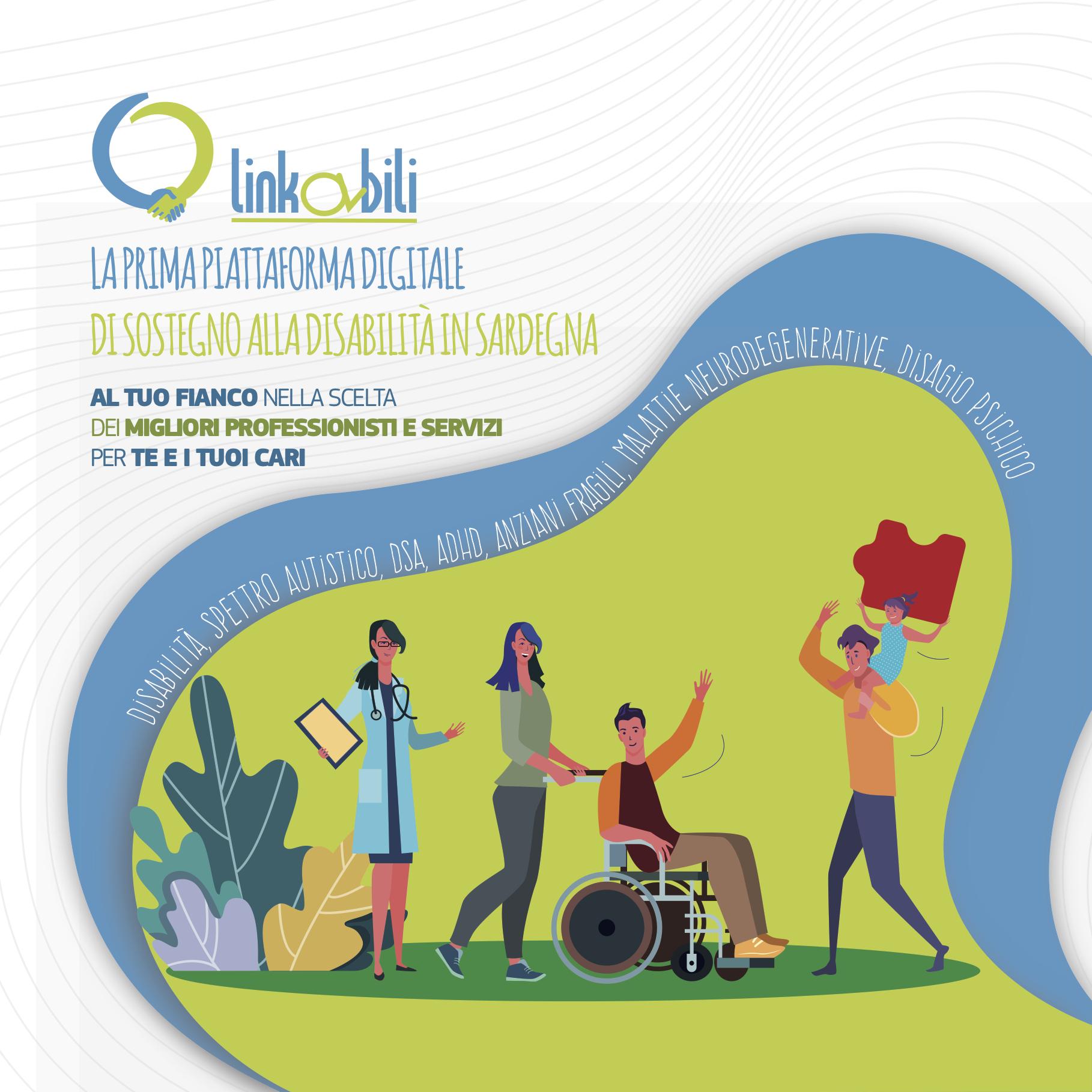 LinkAbili
The digital disability support platform: we create networks to promote inclusion
LinkAbili is a digital marketplace, bringing together the demand for health and care services of people with disabilities and caregivers, with the offer of verified professionals. We help people optimize the match and promote a Welfare 4.0, through the offer of tailored services and enabled by the use of an in-novative approach and technology for social services. Through the platform, the information is aggregat-ed, customizable, readily available and validated.
LinkAbili responds to the needs of more than 3 milion people with disabilities surveyed in Italy, while the public welfare system struggles to keep up with the growing needs for services. We are currently piloting in Sardinia.
---
---
Milena Leoni, Giampaolo Cocco, Giorgia Carloni, Gianmarco Castori
Milena Leoni, Founder & CEO: Program manager with 10+ years of experience in financial inclusion and promotion of digital solutions. She has worked for impact investors, the United Nations and consulting firms.
Giorgia Carloni, Co-Founder & COO: Manager with 15 years of experience in managing operations and teams globally, business development and fundraising in social business and inclusive finance.
Giampaolo Cocco, Co-Founder & CMO: Manager with over 10 years of experience in business organization and team management. He is the CEO of a Sardinian company operating in the IT sector for the public sector.
Gianmarco Castori, Co-Founder and Sales Director is a sociologist and social designer. He has over 3 years of experience as educator in various cooperatives and in social inclusion projects.
---
---
Health
Milena Leoni, Giampaolo Cocco, Giorgia Carloni, Gianmarco Castori
2020
---
Back

Data updated on 2022-11-08 - 10.59.34 am
---