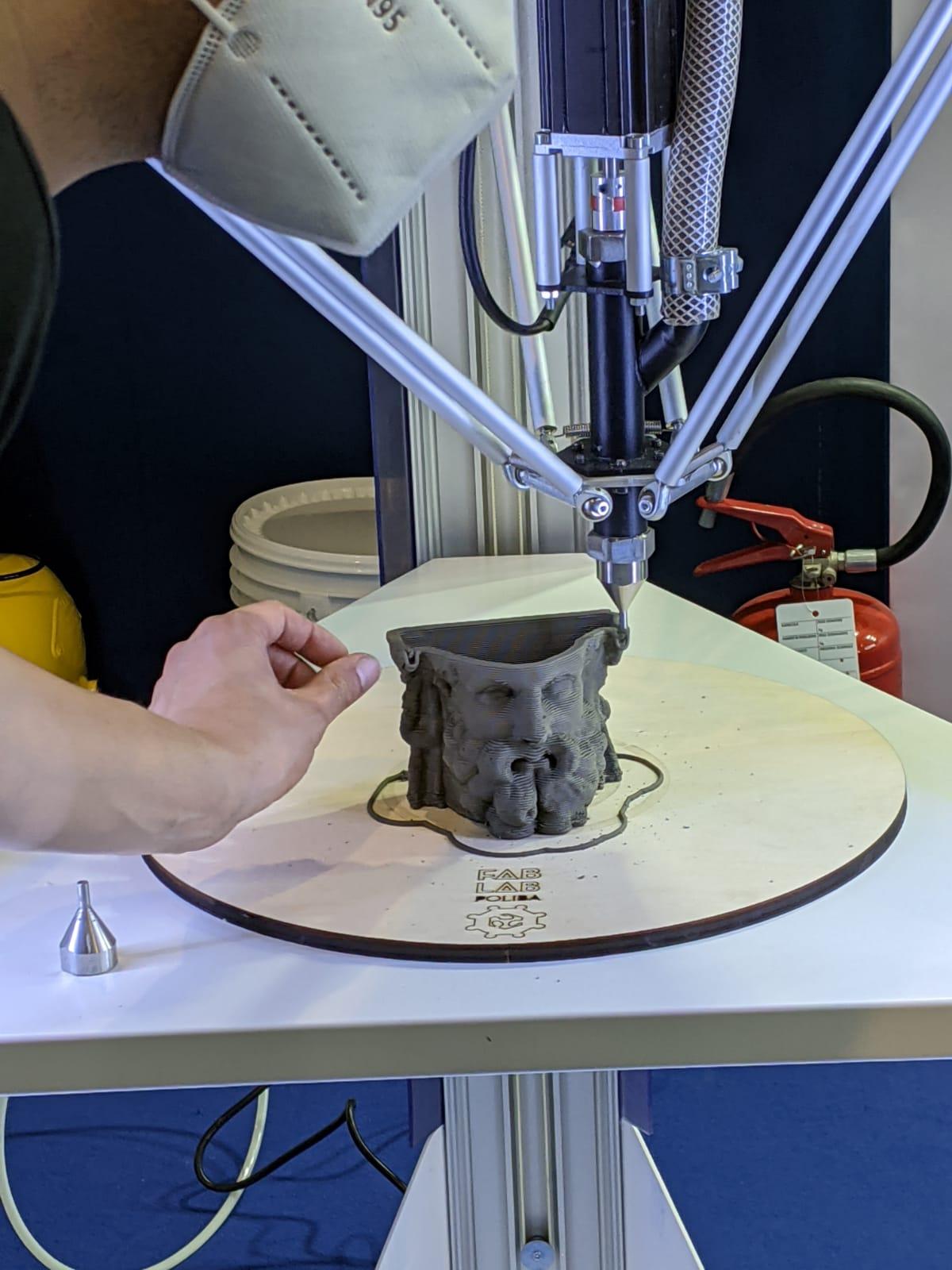 INNOVAZIONE DIGITALE NEL MONDO DELLA CERAMICA
The project aims to combine the know-how of traditional artisan work with the innovative approach brought by Fablab through the processes and technologies of digital manufacturing, in the perspective of a "digital craft" able to face the challenges related to technological innovation and train new artisans able to act effectively and contribute creatively to their surroundings. In this way the Fablab Poliba is embedded as a cultural centre driving change in order to build a solid network of relationships with the community of reference.
---
---
FabLab Poliba
The FabLab POLIBA is a laboratory of the Politecnico di Bari created on the model proposed by the FabAccademy of the Center for Bits and Atoms (CBA) of MIT, and therefore linked to an international network of laboratories that share the Maker philosophy and sign the "Fab Charter".
Recently the laboratory has strongly specialized in digital craftsmanship, i.e. in the development and application of innovative technologies and processes for digital manufacturing, using the technologies that characterize the 4.0 manufacturing and the new smart factory contexts. The digital manufacturing pole is a building site inspired by Do It Youself which represents, therefore, an open and inclusive community for craftsmen, professionals, companies, researchers, students; a school where you can learn the philosophy of digital manufacturing; a workshop where you can transform ideas into prototypes and products; a technology library that promotes sharing knowledge and digital literacy; a place of technical-scientific training where you can develop innovative projects.
The FabLab Poliba staff is made up of Prof. Nicola Parisi, named by the Politecnico di Bari as director of the Technological Center, and the technical staff of the FabLab Bitonto Association represented by Domenico Ruggiero, Fabio Parisi and Valentino Sangiorgio, as Lab Manager, Federica Fiorio, Maria Teresa Rossiello, Angelo Graziano and Silvia Carone as members of the Lab Staff.
---
---
Research
FabLab Poliba
2020
---
Back

Data updated on 2022-11-08 - 10.59.34 am
---