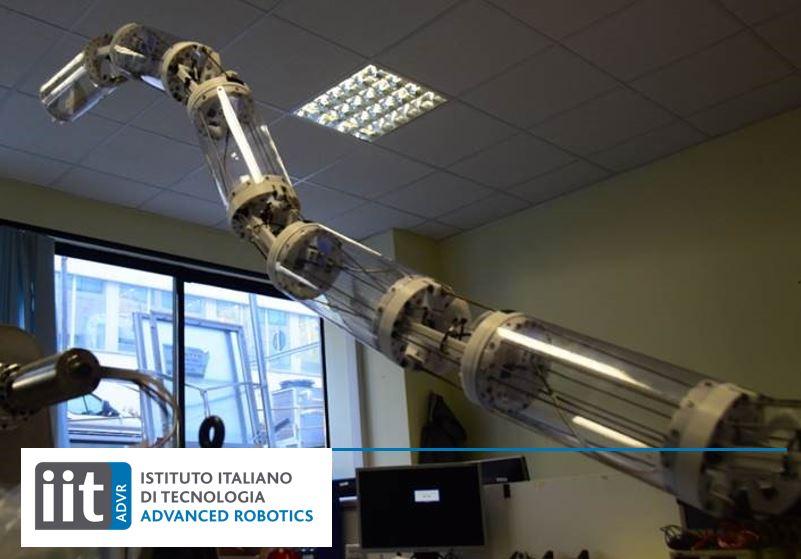 Robotic Industrial Inspection
Our inspection robots are completely customizable based on the application they have to face: they include solutions designed to address the most diverse problems, from the inspection of small ducts through autonomous endoscopic systems to vehicles for inspecting infrastructures and industrial equipment up to robots- snakes capable of dealing with extreme conditions such as high temperatures or inspection of complex environments. This is the result of years of research in the mechatronics field that allow us to have considerable experience in terms of solutions that can be adopted in the most difficult applications. Our portfolio of prototypes includes crawlers, snakes, quality inspection robots and robotic endoscopices.
---
---
Fondazione Istituto Italiano di Tecnologia
All'interno della linea di Advanced Robotics dell'Istituto Italiano di tecnologia ci occupiamo di robot per ispezione industriale ed automazione. L'attività del gruppo si concentra sullo sviluppo di innovativi robot per ispezioni industriali eventualmente in ambienti ostili quali snake robots, crawler, endoscopi robotici. I nostri sistemi sono ideati su misura per l'applicazione industriale oggetto di studio. Ci occupiamo della progettazione, costruzione e test di sistemi meccatronici intelligenti, inclusi sensori, algoritmi di analisi ed Intelligenza Artificiale integrata. Gli ambiti di applicazione possono essere: Energy, decomissioning, aerospace, ispezioni civili ed industriali, controllo qualità , Industria 4.0, Smart manufacturing.
---
---
Research
Fondazione Istituto Italiano di Tecnologia
2020
---
Back

Data updated on 2022-11-08 - 10.59.34 am
---