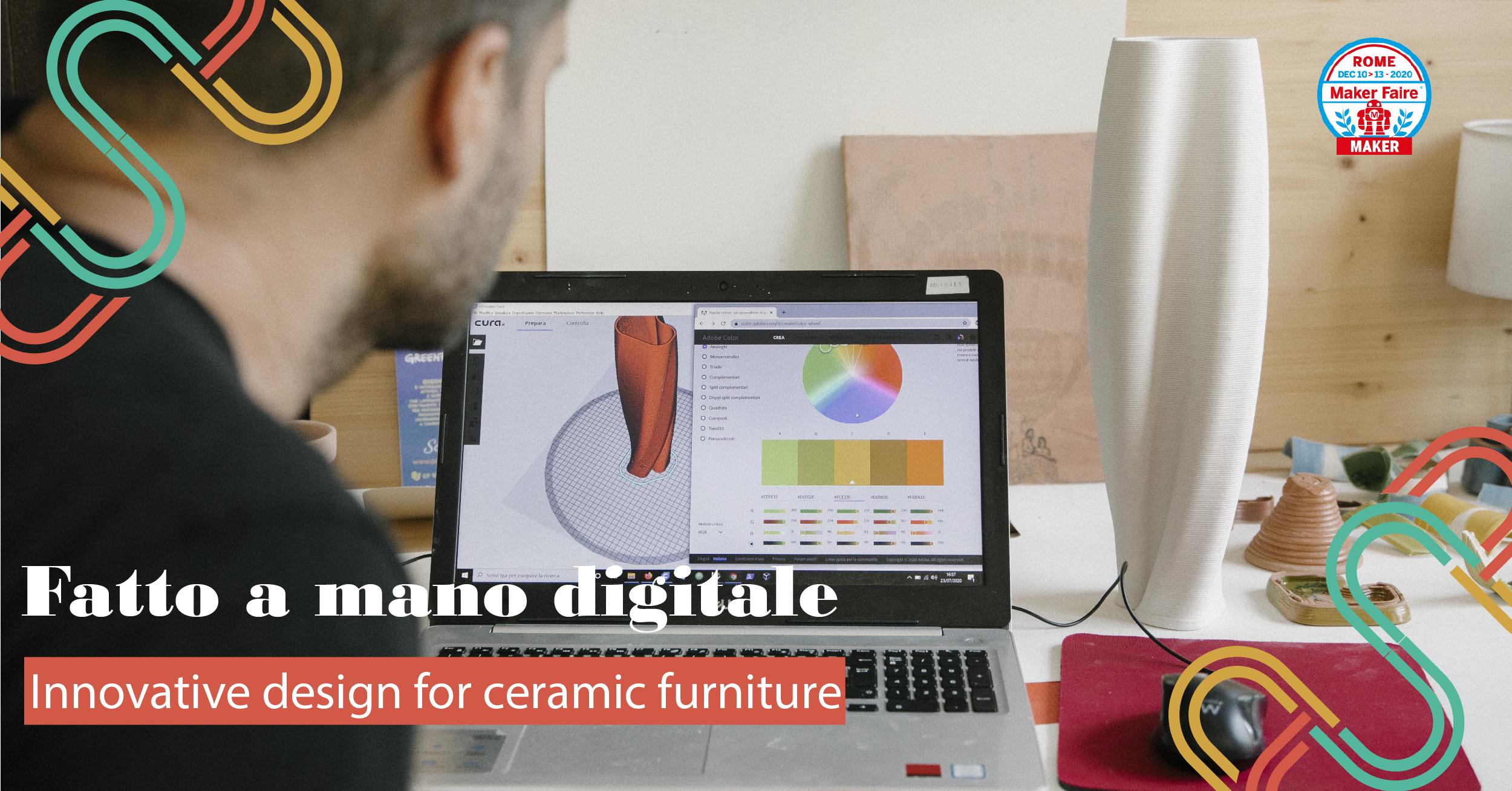 FATTO A MANO DIGITALE_ INNOVATIVE DESIGN FOR CERAMIC FURNITURE
Are you curious to find out how craftsmanship can meet 4.0 manufacturing? Then you can't miss this appointment!
During the workshop you will have the opportunity to peek a digital craftsman at work, for the creation of ceramic furnishing accessories with innovative shapes that are difficult to recreate by hand.
Spectators will have the opportunity to see the new digital manufacturing technologies for clay processing in action and to witness the entire manufacturing process: from the preparation of the ceramic mixture to the 3D printing of the object. We are waiting for you!
---
---
Medaarch
Medaarch is a consulting, training, research and design company specializing in digital fabrication technologies.
Find out more: https://www.medaarch.com/
This year we are participating in the 2020 fully digital edition of Maker Faire Rome with a full program of workshops, talks and webinars that focus on the themes of digital innovation, Manufacturing 4.0 and urban regeneration.
---
---
Fabrication
Medaarch
2020
---
Back

Data updated on 2022-11-08 - 10.59.34 am
---