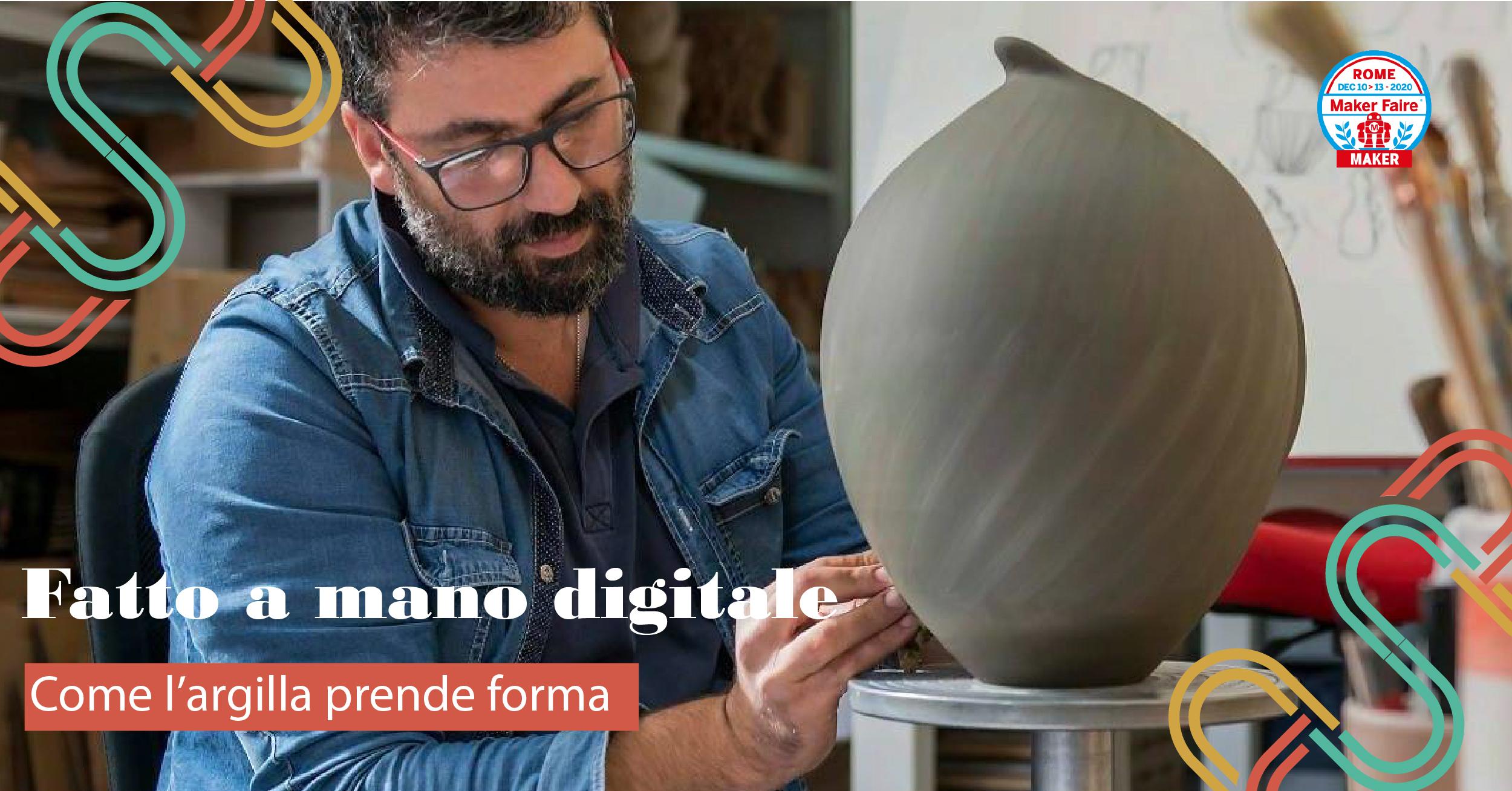 FATTO A MANO DIGITALE: come l'argilla prende forma
Experience the opportunity to witness the fascinating work of a master ceramist at work to discover, step by step, the process that leads to the creation of a ceramic product! From the manipulation of clay with the traditional technique for the creation of vases and furnishing accessories, up to the decoration with glazes and crystalline: the spectators will have the opportunity to observe the profession of the ceramist and his fascinating art of modeling the material with talent and wisdom, for the creation of beauty.
---
---
Medaarch
Medaarch is a consulting, training, research and design company specializing in digital fabrication technologies.
Find out more: https://www.medaarch.com/
This year we are participating in the 2020 fully digital edition of Maker Faire Rome with a full program of workshops, talks and webinars that focus on the themes of digital innovation, Manufacturing 4.0 and urban regeneration.
---
---
Fabrication
Medaarch
2020
---
Back

Data updated on 2022-11-08 - 10.59.34 am
---