---
---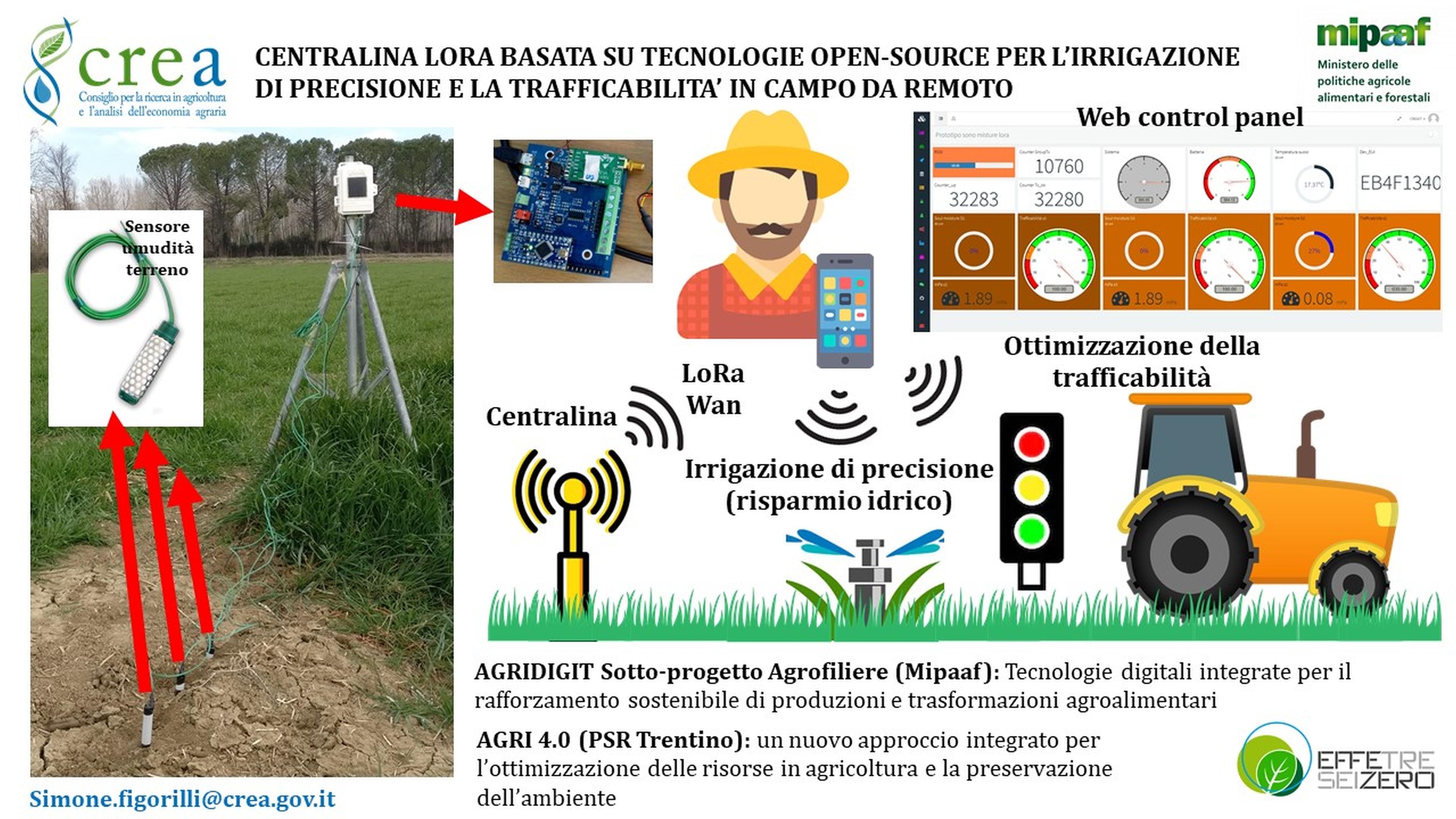 Centraline open-source LoRa per strategie di irrigazione di precisione
As part of the Agri 4.0 (PSR Trentino) and Agridigit sub-project Agrofiliere projects, open source control units were built and tested to record soil moisture at different depths and communicate information to an antenna even a few kilometres away using LoRaWan communication protocols. The information acquired, together with the weather and climate information, has enabled significantly better irrigation water management. The system is being tested in a consortium of apple producers in Trentino and in the experimental fields of CREA in Monterotondo. The application of these technologies has allowed a water saving of 380 mm of water equivalent to 66000kW for the 4 hot months of the 2019 season.
---
---
CREA
Simone Figorilli,
Graduated in Computer Engineering and currently holds the role of Technical Collaborator at the CREA-IT Research Center for Agricultural Engineering and Transformations of the Council for Research in Agriculture and Analysis of the Agricultural Economy, Monterotondo (Rome) ).
IT management and IT security referent for the CREA-IT center,
He deals with information technology to support agricultural research, developing IoT electronic boards and dedicated software, taking care of the entire sensor infrastructure up to the server side.
He mainly develops android apps and software in Java. Support for software integration of models based on neural networks, optimizing their execution for real-time applications.
He has skills in industrial automation systems.
---
Back
Data updated on 2023-11-14 - 4.10.03 pm
---