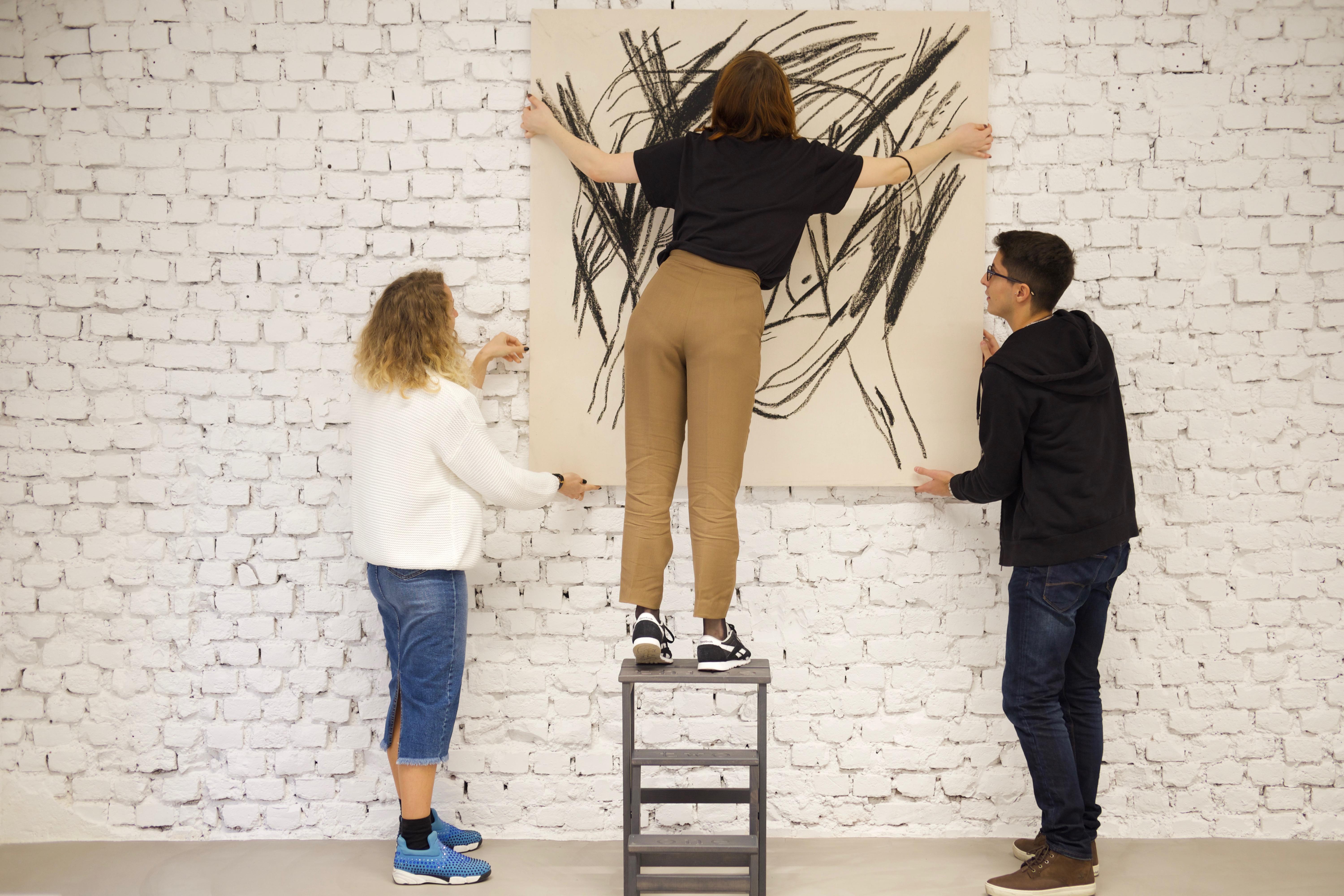 Artoday
Plato tells how the human being was originally round shaped, made up of four arms, four legs and four sexual organs.
Some could be totally male while others could be totally female, still others with both male and female elements. The latters were defined as androgens.
This completeness led human beings to sin of pride, to the point they believed they could unseat the gods.
So Zeus decided to split the parts, condemning them to weakening and searching for their lost half.
The work re-proposes the myth of the androgyne of Plato's Symposium, through the phrase "I love you revealed" engraved on black Marquinia marble spheres.
The artist imagines the lines of a film engraved in stone, where the parts are finally reunited. The declaration of love is shrouded in the motion of the sea and the inscription is the very subtitle of the sound itself.
---
---
Artoday
Artoday is a project founded by Federico Montagna and Alessia Romano in 2017 from the need to promote, support and portray the art of today in the world of today. We are the first Digital Curators team in Italy, made of young professionals with heterogeneous skills who carries out an activity of selection, sharing and telling stories of the best emerging talents of the international art scene. With Artoday we have built a community of artists, gallerists, art-lovers, collectors, curators and art professionals, as well as collaborated online with over 300 artists around the world who are now part of our network.
---
---
---
Back

Data updated on 2022-11-08 - 10.59.34 am
---