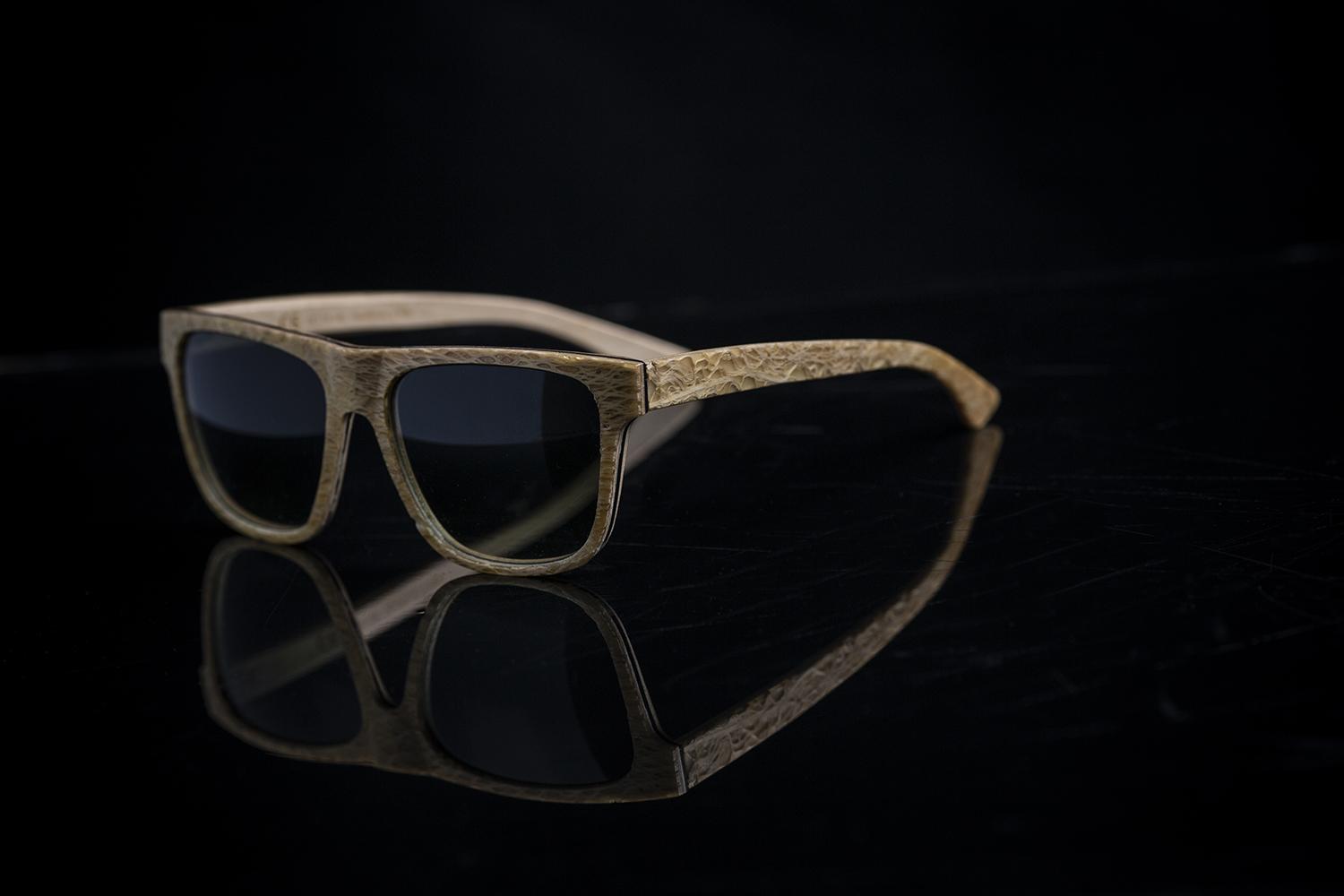 Ferilli Eyewear: Occhiali realizzati con fibra di fico d'india
The mission of the brand is to create accessories using innovative and eco-sustainable materials. The glasses produced are made of Apulian prickly pear's fiber, Sikalindi. The dehydrated fiber, supported by birch wood panels, is used to make the frames of the glasses, enriched with olive and ebony wood arms. The result is a unique and authentic material, with veins that give an always different and unrepeatable pattern. The raw material, Sikalindi, is produced in Puglia, specifically in Salento, while the design is achieved thanks to the support of an eyewear company in Lazio.
---
---
Altaroma - Ferilli Eyewear
Cristiano Ferilli was born in 1993 in the province of Lecce, Apulia. Since his teenage, he has been fascinated by the eyewear world and this passion pushed him to become an optician. After high school, Cristiano moved to Rome, where he finished his Bachelor degree in Orthoptics and Ophtalmologic Assistance at Università Cattolica del Sacro Cuore. His career brought him to interact not only with hospitals, but also with eyewear top players, working as an optician and optometrist. After having acquired a good amount of technical skills, in 2016 Cristiano decided to put to use his knowledge, designing his own eyewear collection. The idea came up thanks to a visit to MIDO trade show in Milan and a brilliant intuition - the use of prickly pears as raw material which is indissolubly connected with Apulian territory. In the mean time, Cristiano kept studying at Università Cattolica del Sacro Cuore and obtained his Master degree in Rehabilitation Sciences and Health Professions in 2019, carrying forward resource, inspiration and education, which are the basis for his multidisciplinary approach in his brand.
---
---
Life
Altaroma - Ferilli Eyewear
---
Back

Data updated on 2023-09-28 - 1.13.16 pm
---