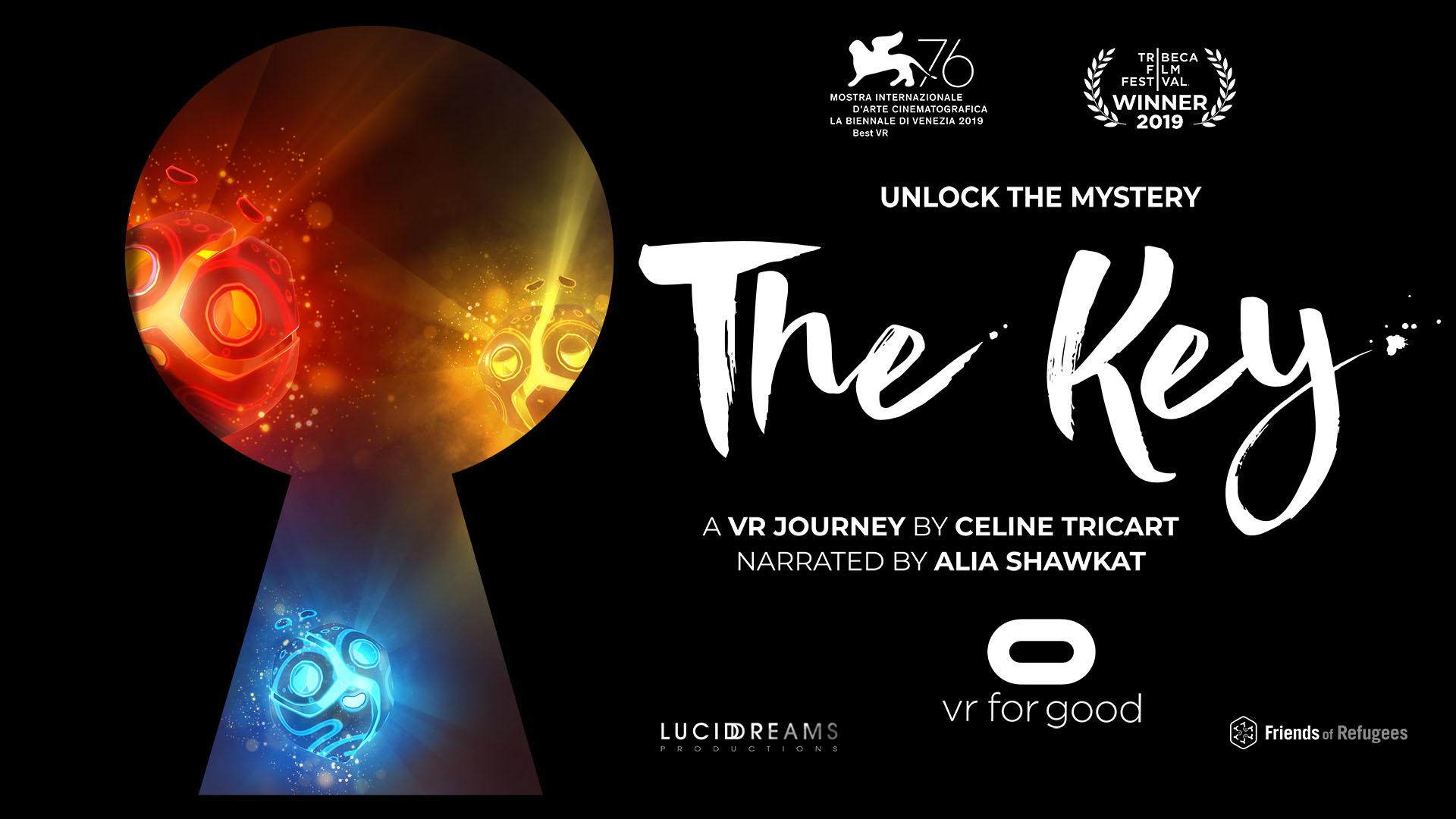 THE KEY
Meet Anna. Anna doesn't remember her past, but she has vivid dreams about it. In every one of her dreams, there is a mysterious Key. Will you be able to unlock the mystery behind The Key without sacrificing too much?
The Key is a magical realism experience that will take you on a journey through dreams, facing challenges and difficult decisions, leading to a shocking reveal.
The Key is a 20-minute roomscale interactive experience.
---
---
---
Céline Tricart
Celine Tricart is an acclaimed storyteller who has developed a unique style involving highly emotional stories and strong visual artistry. Her work has been showcased at numerous top-tier festivals including Sundance, Venice, Tribeca, SXSW, and HotDocs. She has received the Lion for Best Immersive Work at the Venice Film Festival (2019), the Storyscapes Award at Tribeca (2019), two Lumiere Awards from the Advanced Imaging Society, two Telly Awards, an Auggie and a Platinum Aurora Award, amongst many other accolades. Celine will serve as the president of the international Jury of the Venice Virtual Reality section at the Biennale Cinema 2020.
Celine has helmed many 2D, 3D, and VR projects. She co-directed and produced Maria Bello's "Sun Ladies" VR documentary about female Yazidis fighting ISIS in Iraq (Sundance 2018). In 2019, Celine released "The Key", an interactive experience which garnered critical acclaim. Celine's company, Lucid Dreams Productions, specializes in utilizing new technologies to further bold, unapologetic storytelling, and in empowering female voices in the filmmaking process.
---
---
Arts
Céline Tricart
2020
---
Back

Data updated on 2021-11-09 - 11.51.35 am
---