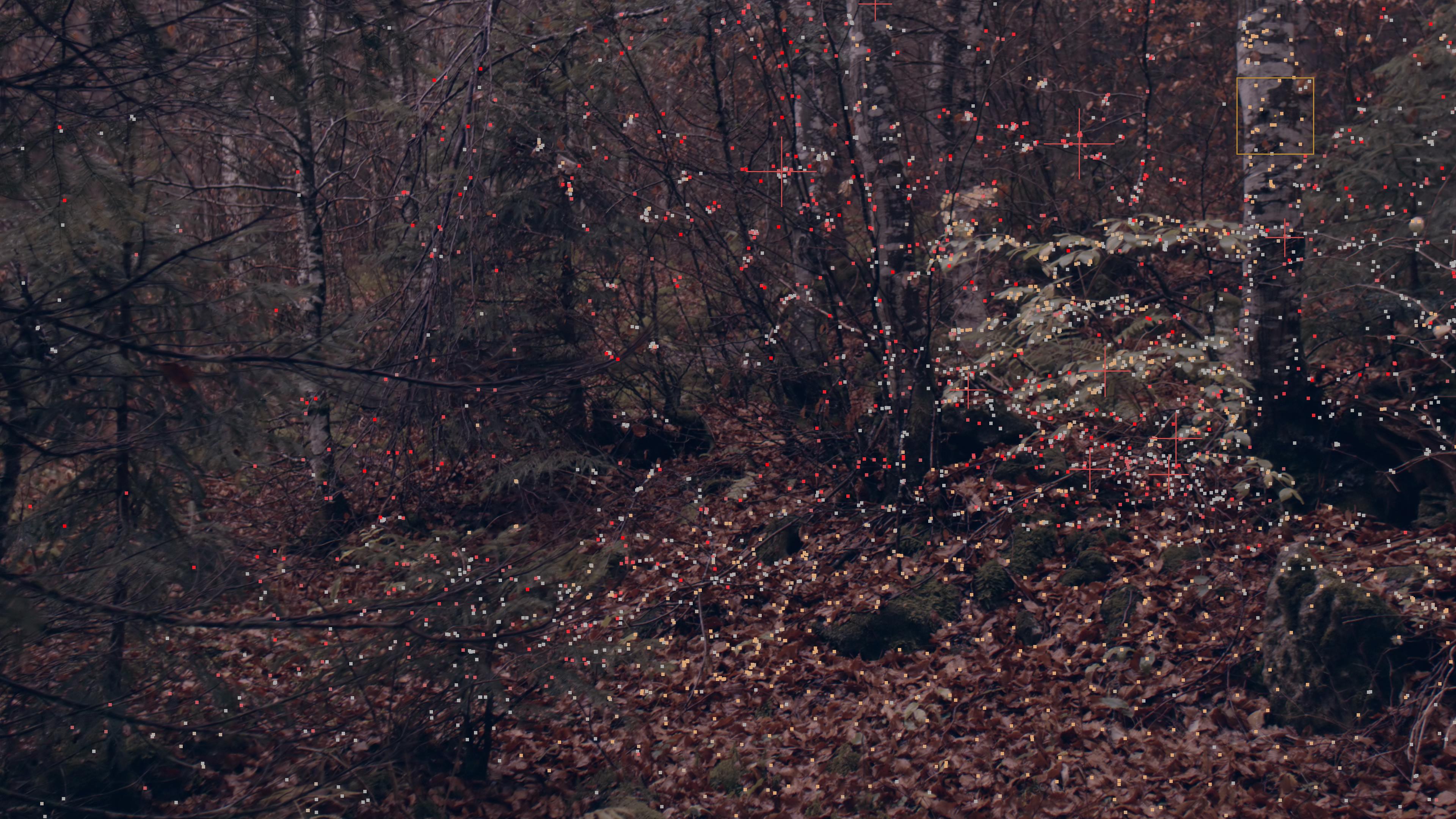 Promenade
Promenade is a film that explores the logic and aesthetics of autonomous vehicles' computer-vision systems. A drone flies through the secluded forests of Vallee de Joux (Switzerland), analysing the landscapes around it with meticulous precision. By contrast to the human experience of these surroundings, nature is observed and decoded with complete detachment. Contemplating natural environments through such technological apparatuses becomes an opportunity to devise new modes of visual synthesis and create new interpretations of the traditional "landscape".
---
---
Quayola
Quayola employs technology as a lens to explore the tensions and equilibriums between seemingly opposing forces: the real and artificial, figurative and abstract, old and new. Constructing immersive installations, he engages with and re-imagines canonical imagery through contemporary technology. Landscape painting, classical sculpture and iconography are some of the historical aesthetics that serve as a point of departure for Quayola's hybrid compositions. His varied practice, all deriving from custom computer software, also includes audiovisual performance, immersive video installations, sculpture, and works on paper.
His work has been performed and exhibited in many prestigious institutions worldwide including V&A Museum, London; Park Avenue Armory, New York; National Art Center, Tokyo; UCCA, Beijing; How Art Museum, Shanghai; SeMA, Seoul; Palais de Tokyo, Paris; Ars Electronica, Linz; Sonar Festival, Barcelona and Sundance Film Festival.
Also a frequent collaborator on musical projects, Quayola has worked with composers, orchestras and musicians including London Contemporary Orchestra, National Orchestra of Bordeaux, Ensemble Intercontemporain, Vanessa Wagner, Jamie XX, Mira Calix, Plaid and Tale Of Us.
In 2013, Quayola was awarded the Golden Nica at Ars Electronica.
---
---
---
Back

Data updated on 2022-11-08 - 10.59.34 am
---