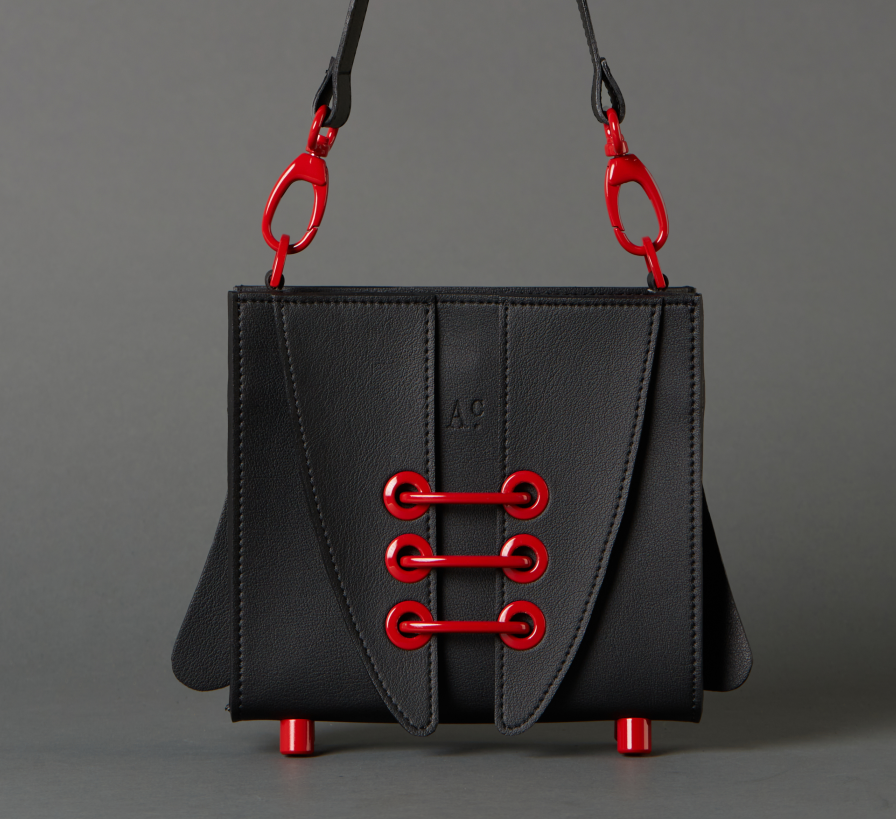 ADELAIDE C. – Non una borsa, ma un vero bagaglio culturale
Adelaide C. is the meeting, without sacrifice, of ethics and aesthetics. From the belief that elegance and respect for the environment can coexist, accessories with clean shapes and bold colors come to life, which have their roots in the territory to look far, towards a world of fashion Able to go beyond style and contribute to change, through the use of ecological materials with cutting-edge processes, innovative fibers such as pinatex (pineapple leaves), wood fiber on fabric and materials completely recycled from waste and PET.
---
---
Altaroma - Adelaide Carta
Adelaide Carta, Sardinian fashion designer born in 1988, has immediately the need to find an eco-sustainable artisanal solution that does not sacrifice the contemporary and sophisticated style of its accessories and does not lose sight of the quality of Made in Italy. From this momentum, in 2014 was born the brand Adelaide C., whose signature is the innovative use of cork and other natural materials such as pinatex and wood, combined with sustainable sports materials, which, season after season, is renewed with increasingly innovative processes. Adelaide C. has obtained all the certifications for ethical fashion (Animal Free-LAV, Fur Free Retailer and PETA) and has been selected to participate in the Showcase for emerging talents of Altaroma from 2018 to today, at Helsinki Fashion Week, World's first fashion week 100 % Eco-sustainable. Selected in the September 2020 edizone by Mipel, with the intent of the innovative startup section. From September 2019 to January 2020 she was chosen to exhibit her project at the first biennial of design in Porto, Portugal, as an example of a brand that has been able to innovate through its traditional and its origins.
---
---
Life
Altaroma - Adelaide Carta
2020
---
Back

Data updated on 2022-11-08 - 10.59.34 am
---