---
---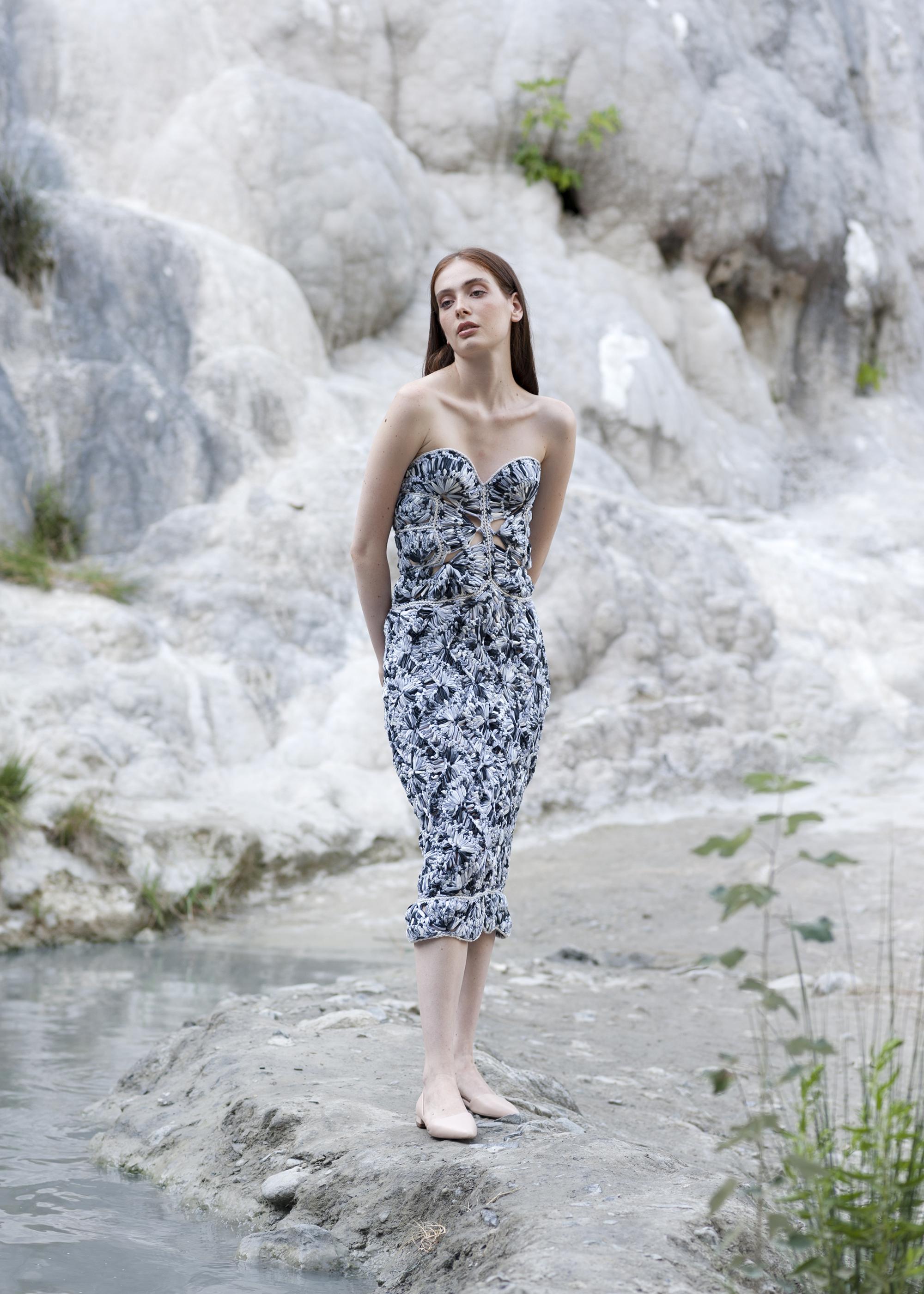 Maria Sapio - Incontro tra innovazione e tradizione
Through the textures of Maria Sapio's garments, elegant and contemporary fairy tales are told for women who have the same strong and fragile spirit as the flowers that grow on the rocks.
Each creation is a precious, unique piece of high fashion, made with new-generation sustainable yarns and after a complex development phase that combines crocheting, hand and loom knitting with weavings made with electronic knitting machines.
In Maria Sapio's warps, to be explored with the eyes and hands, geometric rigor and organic softness exist in harmony. As if by magic, they lend a linearity and simplicity to the extreme complexity of the creations. Wearing Maria's creations is like entering a world of enchantment: an invitation to look at the world of knitwear with dreamy eyes to be able to see its magic and mystery.
---
---
Altaroma - Maria Sapio
Maria Sapio was born in Italy and grew up in Germany, developing a rich and multifaceted personality through the combined influence of the two cultures.
Since she was a child, she demonstrated a strong interest in fashion, and her passion grew so much that she decided to study Fashion & Knitwear Design at Polimoda in Florence. It was in knitwear design that Maria best expressed her creative verve. Her experience evolved through collaborations with numerous businesses in the knitwear sector and yarn industry. She experimented with various techniques and production styles, ranging from knitwear to the development of yarn collections, and from home design to the creation of installations for Pitti Immagine Filati.
RECOGNITIONS:
In 2018 Maria Sapio presented her first Knit Couture collection at the White Show in Milan during the F/W 2018/19 Fashion Week.
In the same year, she received an award in the Contemporary Fashion Brand category at the Taomoda Awards in Taormina from Mario Boselli, the honorary president of the National Chamber of Italian Fashion.
---
Back
Data updated on 2023-10-03 - 11.29.39 pm
---