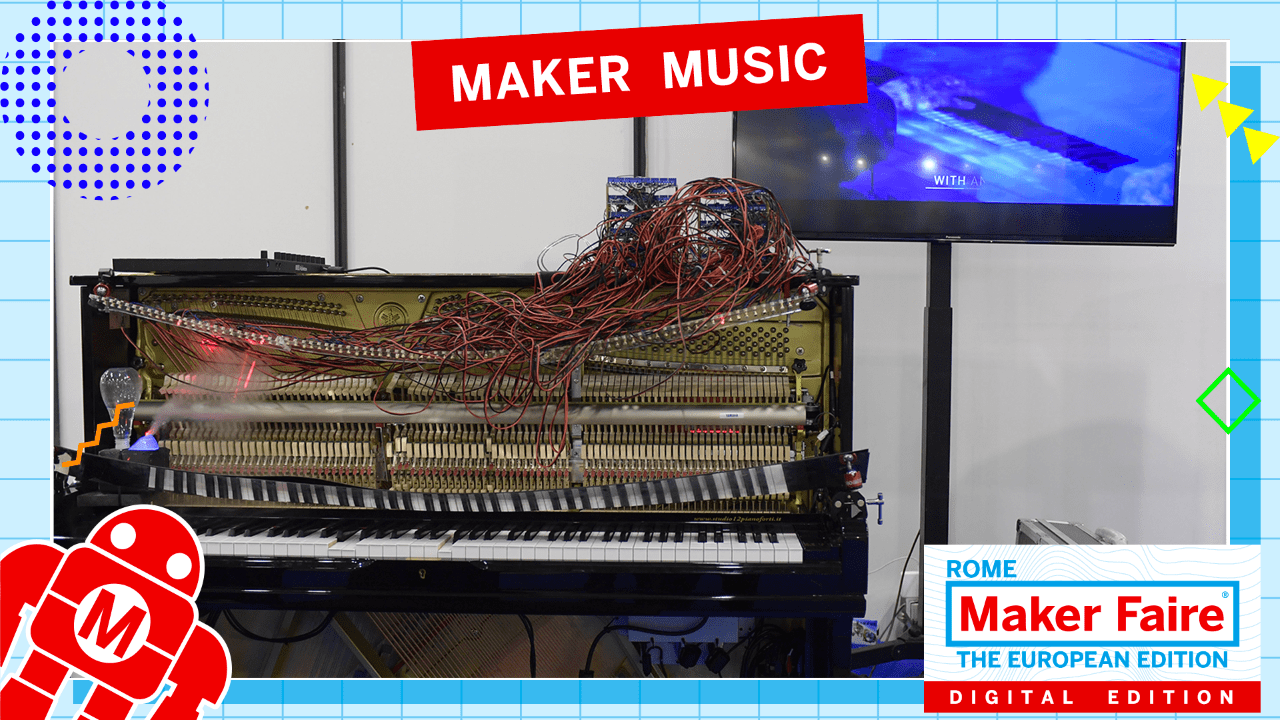 Ascoltare, provare, vedere e raccontare il presente e il futuro della musica
Maker Music, an entire (virtual) section dedicated to music, to making music in all its forms, a meeting point between the protagonists of the music scene and users and fans, a platform where you can listen, try, see and tell the present and the future of music. The selection of events by Alex Braga.
---
---
---
Maker Music
Alex Braga is the first artist to use a revolutionary new instrument called A-MINT.
A-MINT is the first adaptive Artificial Intelligence working in real-time for the artist to explore infinite audio/visual creativity .
An Hyperloop of creation multiplying notes, visuals, arrangements, layers, to plus infinity : this is the signature style of EVOLUTIONAL ART.
Alex Braga created A-MINT with professors Antonino Laudani and Francesco Riganti from University ROMATRE .
Alex Braga has been touring as a solo artist with A-Mint and performing all over the world, among other places as a headliner at Ars Electronica, Mutek Festival, or in duet along with "hacked" star pianists such as Niklas Paschburg, Francesco Tristano, Boosta or Danilo Rea .
The new solo performance debuted at Ars Electronica in Linz, Sept. 5th 2019, where Alex Braga received NOMINATION for category S+T+ARTS=STARTS, the special honoring of the European Commission for innovation in technology, industry and society stimulated by the arts.
His performances have been supported by Google Arts&Culture and have been world widely acclaimed from the prestigious RomaEuropa Festival to SOnar, to the Centre Pompidou, the temple of contemporary art in Paris, where he was the closing act of the exibhition Codèr Le Monde alongside great masters like Ryoji Ikeda.
---
---
---
Events linked to this project
---
Back

Data updated on 2021-11-09 - 11.51.35 am
---